You are here
Its that time of year again
Submitted by

rachel

on Wed, 03/27/2013 - 17:09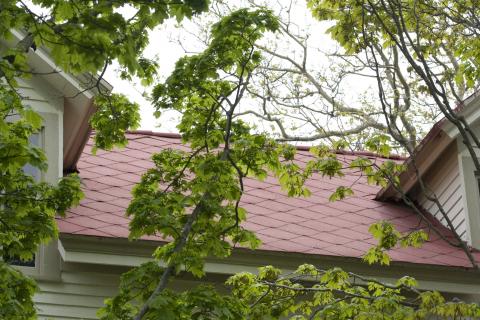 Here in Media we had snow falling on Monday, so its hard to believe that the first day of spring was a week ago. But, April is now just a few days away and warmer weather is sure to follow! We hope so anyway...
The warm weather of Spring is a great time to enjoy the outdoors. It is also a reminder that your roof needs to be inspected. After all it has been up there all winter long through freezing temperatures, snow, rain, ice, and everything else that mother nature has thrown at it. 
Minor damage to roof membranes, flashings, and other parts of the roof if left unrepaired can lead to more significant damage to the roof and the building structure itself. Not to mention the damage that can be caused by water leaking into the building interior.
Most damage can be easily repaired with Acrymax. With Acrymax coatings and fabric reinforcement cracks can be sealed, flashings repaired, and other problems taken care of. 
Available in 1 gallon or 5 gallon pails Acrymax HP-1000, HP-5000 and AF-315 can be used for a wide range of applications.
​Poly-1 reinforcement fabric is available in 4", 6", 12", 18", and 40" widths and varying lengths.
Another great product for roof repair is Eternabond. This self stick tape with reinforcement is available in 4", 6", or 12" widths. 
Remember that inspection of your roof is the critical first step to keep your roof in shape. So get out in that warmer weather and check your roof today!