You are here
AF-132P Provides Metallic Finish That Stands the Test of Time
Submitted by

eric

on Tue, 10/09/2012 - 13:24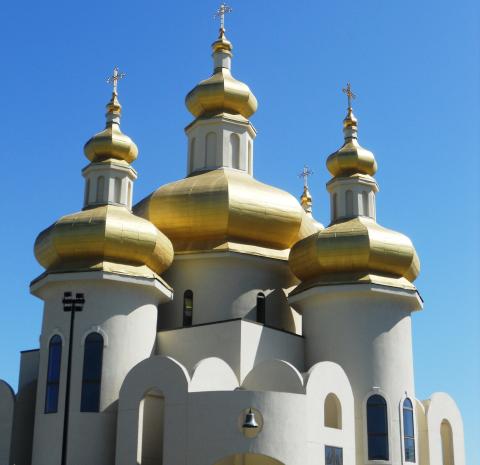 This picture, taken in the Spring of 2012, is of a church in the Baltimore, MD area which used an Acrymax coating system that utilized AF-132P Gold as a finish coating. This project was completed 10+ years ago. 
AF-132 Metallic-Effect Coating is a waterborne acrylic coating that incorporates unique pearlescent pigments into the formulation.
These pearlescent pigments consist of mica platelets treated or coated with a thin layer of metallic oxide. Typical colors for AF-132P include gold and copper. However, many different colors can be achieved. There are even pearlescent pigments that display different colors based on the direction which they are viewed.
AF-132P Gold has been extremely popular among churches and organizations with domed roofs to mimic gold leaf. One of best advantages of AF-132P is that it retains its Gold appearance long after the initial application. Typical gold-effect coatings are based on clear coating technology with an infusion of ground down copper and/or other metals. As the coating ages and begins to wear away, the metal pigment gets exposed to the atmosphere and tarnishes thus losing its gold-effect. AF-132P will go through this weathering mechanism and will retain its metallic-effect as the coating ages.